The year of you
Simplify Your Days, Empower Your Year:
Unleashing Tools in Community
Imagine a world where setting goals, making resolutions, and practicing self-love are celebrated without shame or judgment.
Brace yourself for a groundbreaking new group that is about to redefine the way we approach personal growth. 
This revolutionary community will provide the accountability, support, and motivation you need to turn your dreams into reality. With an arsenal of tools and a structured approach, this group will empower you to embrace your aspirations and practice self-care with confidence.
Say goodbye to societal stigma and hello to a safe space where your intentions are honored and your journey is celebrated. 
We believe that by simplifying our lives where we can and focusing on what really matters, we can unlock our full potential and create a life of joy and fulfillment.
By joining "The Year of You," you will gain access to a wealth of resources, including:
Accountability: Connect with a community of like-minded individuals who will support and motivate you throughout your journey.
Support: Receive guidance and encouragement from experienced mentors who are dedicated to helping you simplify your days and live a more meaningful life.
Motivation: Tap into a daily source of inspiration and motivation to keep you on track towards your goals.
Tools and Structure: Benefit from practical tools and frameworks designed to simplify your routines, streamline your tasks, and create space for what truly matters.
Goal Setting: Learn effective goal-setting techniques that align with your values and help you create a life of purpose and fulfillment.
Resolutions and Intention Setting: Explore ways to set meaningful resolutions and intentions that will guide your actions and decisions throughout the year. 
Self-Love and Self-Care: Discover strategies to prioritize self-love and self-care, allowing you to nurture your well-being and find balance in your daily life.
We believe that investing in yourself is a powerful act of self-love, and "The Year of You" is the perfect opportunity to do just that. Don't miss out on this limited-time offer to join us at the special early bird price of $1500.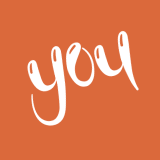 The Year of You!
When you sign up for The Year of You you can expect:
Two live zoom meets per month to set and review goals, and to check in on progress.

Daily affirmations, mantras, accountability reminders via your private WhatsApp Group chat.
Access to free worksheets to help you break down your goals into achievable steps and track your progress
Don't miss out on this limited-time opportunity to join "The Year of You" at our special Early Bird price. Take the leap and invest in yourself today!
Join us in building The Year of You
Spread the love and share this message with your friends, family, and loved ones who might also benefit from this incredible opportunity. Let's create a community of individuals committed to simplifying their days and living a more intentional life.
To secure your spot or learn more about "The Year of You," simply click the sign up button below!
To celebrate the launch of this incredible community, we are offering a special early bird pricing of $1500 for one week only, ending on November 30th. This is an exclusive opportunity to secure your spot and join us on this transformative journey at a discounted rate.
Join us today!
$1500.00 one time Early Bird payment
*Payment will include 12 calendar months
As soon as you finish on PayPal make sure to
request access to our private WhatsApp group!
Payment plans are available
Please email us for more information
on available plans